Form by Idea is a collection of highly customisable modern bathroom furniture in which the cabinets can be floor-standing or suspended, linear or curved, with doors provided with grip profiles or framed.
Refined coordination and a huge choice of finishes and colours make Form a versatile, contemporary line of floor-standing and suspended bathroom cabinets that combine good looks and functionality.
Truly distinctive elements characterise the collection: a new curved bathroom cabinet with Mineralsolid top and raised edges, a floor-standing bathroom cabinet on legs. The washbasin base units come with framed doors (Form T) or grip profiles (Form J). Four types of internal cabinet structures and several storage solutions in drawers ensure organisation and rationality in the bathroom. Every detail is studied to provide a perfect solution for any modern bathroom décor project.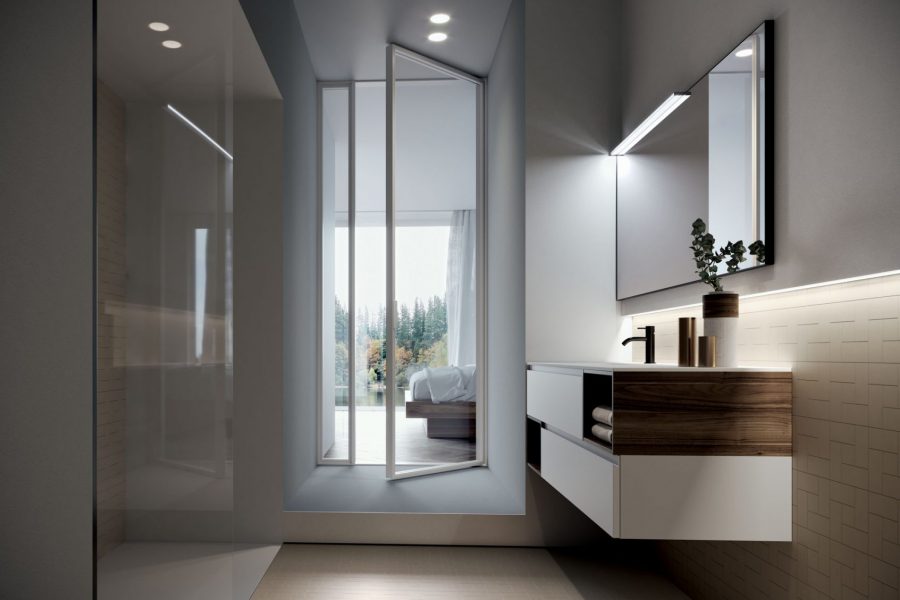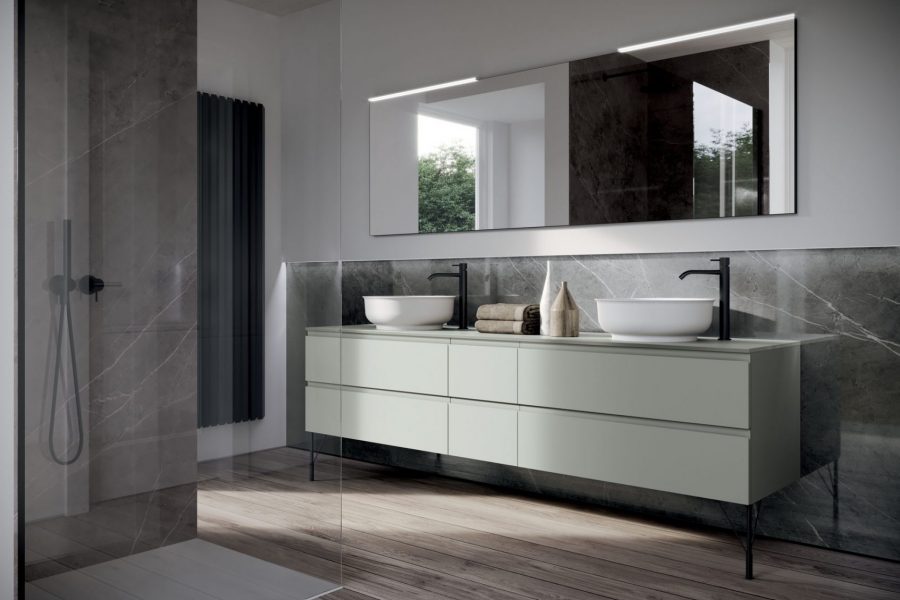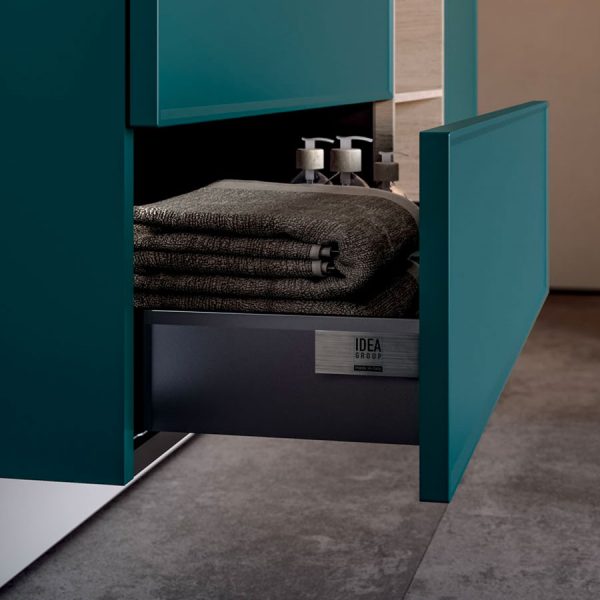 Extremely versatile storage opportunities with four types of internal structures.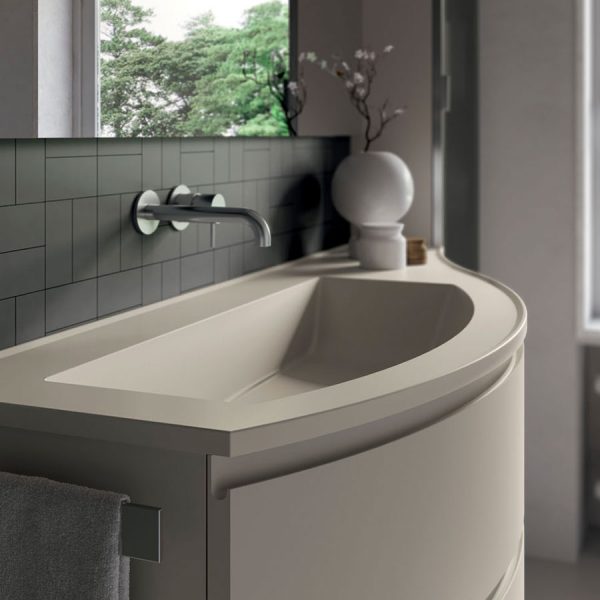 Curved bathroom cabinets with round edged Mineralsolid tops, glossy or matt to match the fronts.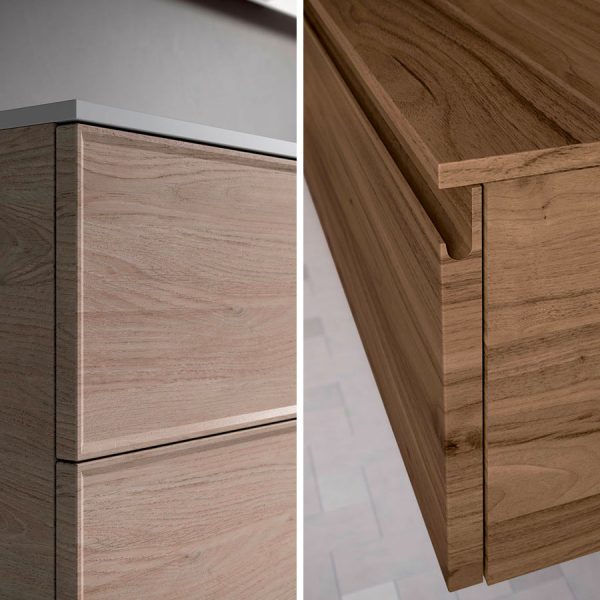 Two types of doors: framed (Form T) or with grip profile (Form J).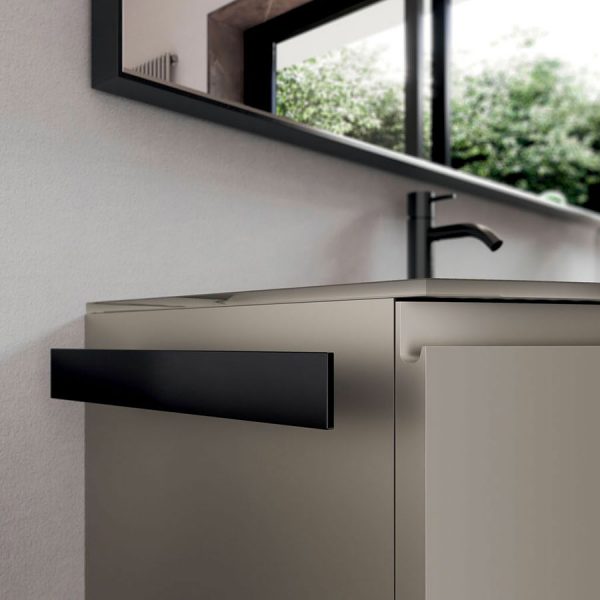 Three finishes for all metal elements: chrome, brushed, and matt black.