Dolcevita by Aqua is the Ideagroup bathroom furniture collection dedicated to those who appreciate a modern, sophisticated bathroom featuring contemporary elegance, craftsmanship and classical styling.
Bathroom décor evolves to make a statement in the home. The special curves of the door and side distinguish this sartorial collection which incorporates modern shapes and soft surfaces with a vintage air. The elegant, refined internal structure recalls the external finish of the bathroom cabinet, to create continuity. The Dolcevita range also includes new mirrors: the new octagonal mirror in an aluminium frame, copper-free and scratch and corrosion resistant, can be installed with integrated lighting. Finishes include new Metal Colors that give bathroom furniture a metallic effect.
Dolcevita received the ADI Ceramics & Bathroom Design Award 2017, which every year recognises the best designer bathroom furniture projects.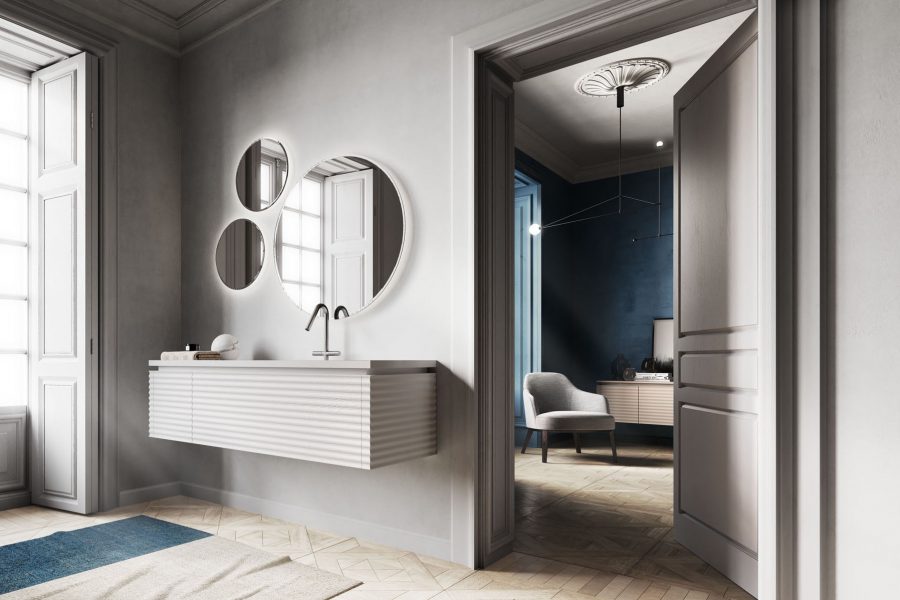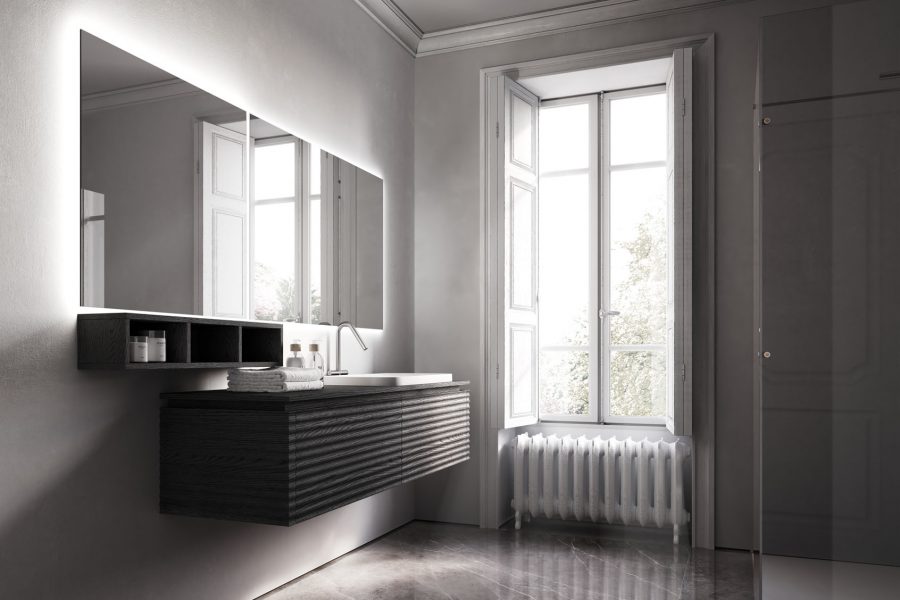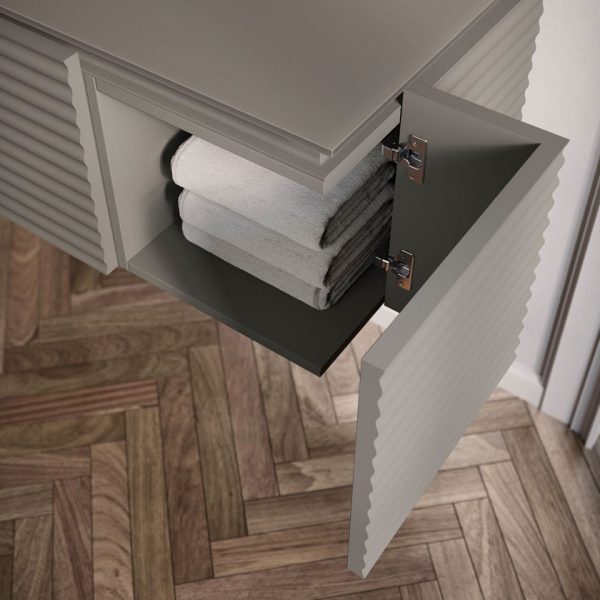 Base unit with 90° corner opening door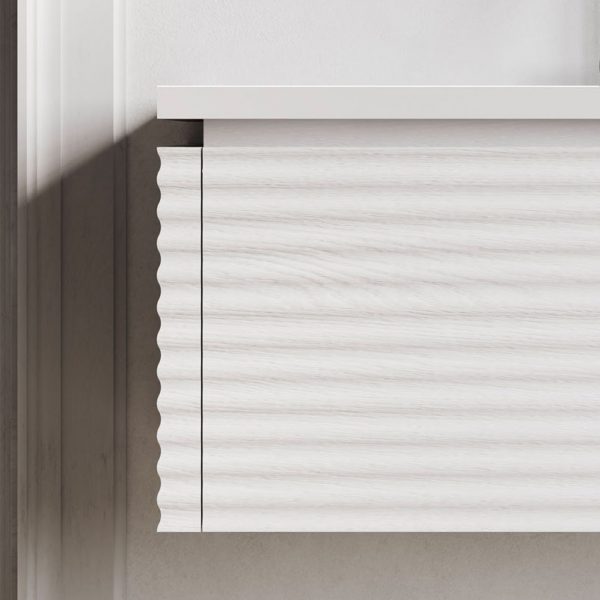 Corrugated 4 cm front and side panel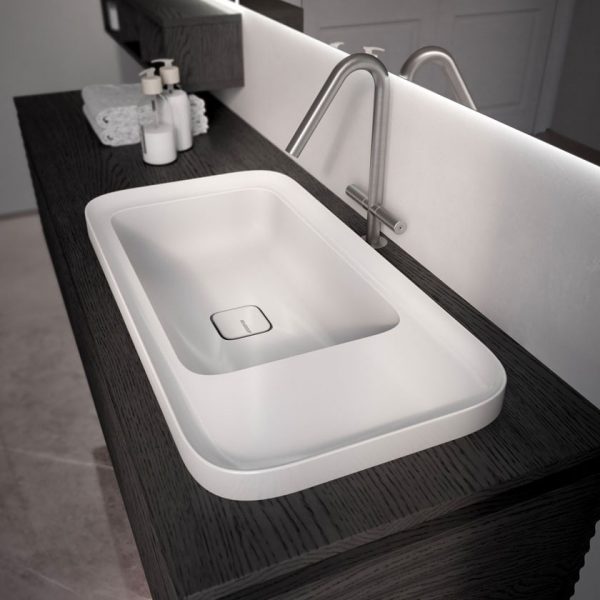 New glossy or matt ceramic washbasin Cameo
Internal structures veneered or lacquered matching the fronts